Eric Steigleder Posts
If at first you don't succeed, propose legislation that disenfranchises Virginia voters to achieve your own petty political ends.
Not exactly a catchy mantra.
But that hasn't stopped Republican state Sen. Bill Carrico from trying. While we probably won't see this verbose phrase appearing on bumper stickers around the Commonwealth anytime soon, Carrico is hard at working trying to codify this equivalent of a temper-tantrum into law.
In anticipation of the 2013 General Ass...
Read full story
No need for a prolonged introduction. No extended prologue necessary. The point of this post is simple: We as a state cannot allow Ken Cuccinelli to become a rallying-cry for erstwhile Tea Partiers and freshly-defeated Republicans the country over.
Let me back up.
Democrats won a decisive victory this year. We maintained control of both the White House and the Senate,...
Read full story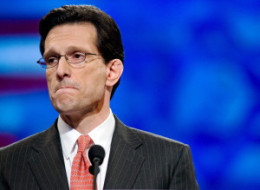 November 6th has come and gone, and Democrats, Liberals and Progressives the Commonwealth over have breathed several hearty sighs of relief. Despite a contentious and worrisome election season, Virginian's can now look forward to a second term for President Obama and six years with Senator Kaine.
But a problem remains.
Read full story